Best Steam deals… Brace your wallet!
Don't dilly-dally: You'll find almost every game on your wish list on sale to some degree during the annual event, but Steam's discovery and navigation features aren't very polished aside from your personalized queue. If you're on the hunt for some great new games, here's a list of gems tested and approved by the Secret Guides staff, all being sold at delicious discounts.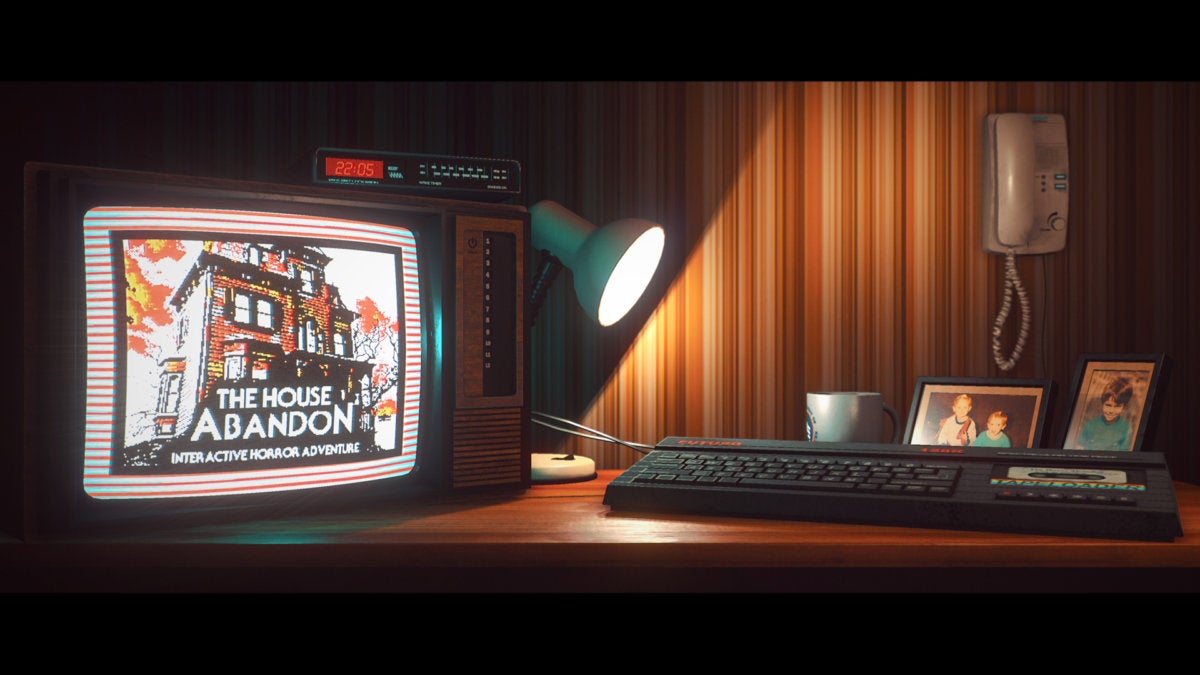 Stories Untold
Let's start with a couple of titles that cracked PCWorld's top 10 games of 2017 list.
Stories Untold ($3.39, 66 percent off) is an ominous horror anthology that makes you feel things across its four vignettes thanks to an interface that draws you into its world. "It works because so much of its horror is understated, subtle," my colleague Hayden Dingman says. "Much of it is couched in mundanity, like the twiddling of knobs on an X-Ray setup or entering code words into a workstation while it softly snows outside. There's a focus on analog technology, the ways we interface with machines—and no surprise, once you find out one of the developers worked on the retrofuturistic tech in Alien: Isolation."
We can't say too much without spoiling things, but you haven't played a game like this before.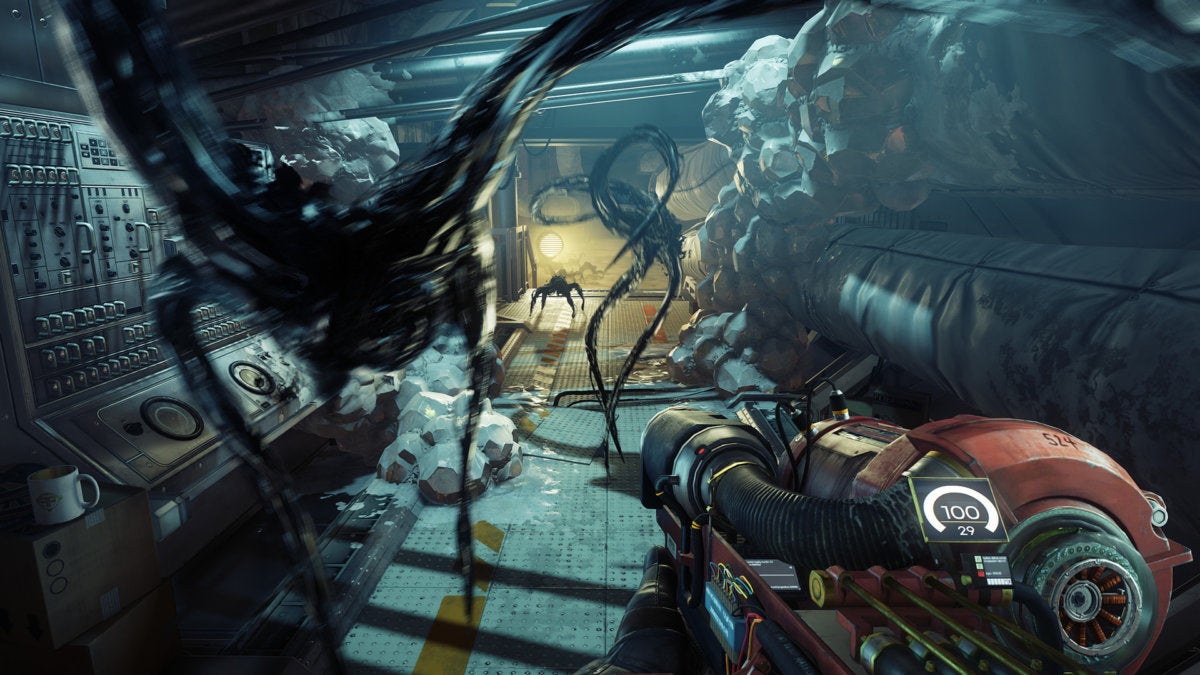 Prey
Forget the campy 2006 shooter. Arkane's modern Prey reboot ($20, 50 percent off) draws its inspiration from System Shock, and that legendary game's spirit shines throughout the adventure. Prey excels by establishing a sense of actual space, dropping you into a deserted space station with an array of options and systems to bypass your obstacles. The elevator's broken? You can rewire it—or use your glue gun to create ledges in the empty shaft, then climb to the next floor. Watch out for ornery aliens while you're exploring this delightful sandbox, though.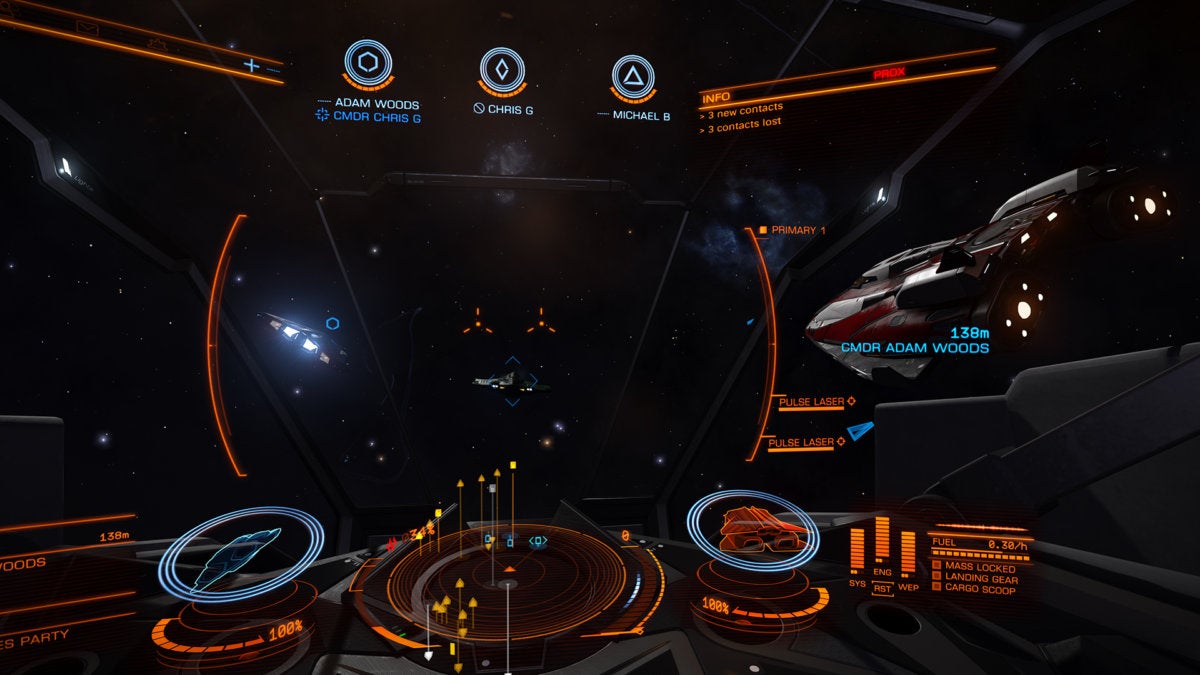 Elite: Dangerous
Another modern take on an old-school classic, Elite: Dangerous ($7.49, 75 percent off) drops you into the vastness of space with a janky ship and a few credits to your name. How do you want to earn your riches and reputation: Trading? Hunting other players? Exploring the frontiers of the 400 billion star systems in this gorgeous recreation of the galaxy? The choice is yours, and the possibilities are endless.
Elite: Dangerous has a steep learning curve, but stick with it if the blurb above gets your heart racing—the investment is worth it. As is an investment in a VR headset and HOTAS flight stick if you wind up falling in love with this game.
Stellaris
Sticking with the space theme, Stellaris ($15.99, 60 percent off) brings the grand strategy that Paradox is famous for in Crusader Kings and Europa Universalis to the stars. And like its earth-bound siblings, Stellaris has been bolstered by a steady stream of DLCs and expansions since it launched in the middle of 2016. Read PCWorld's Stellaris review for a deeper look, but in a nutshell: This is a better Star Trek game than any official Star Trek game.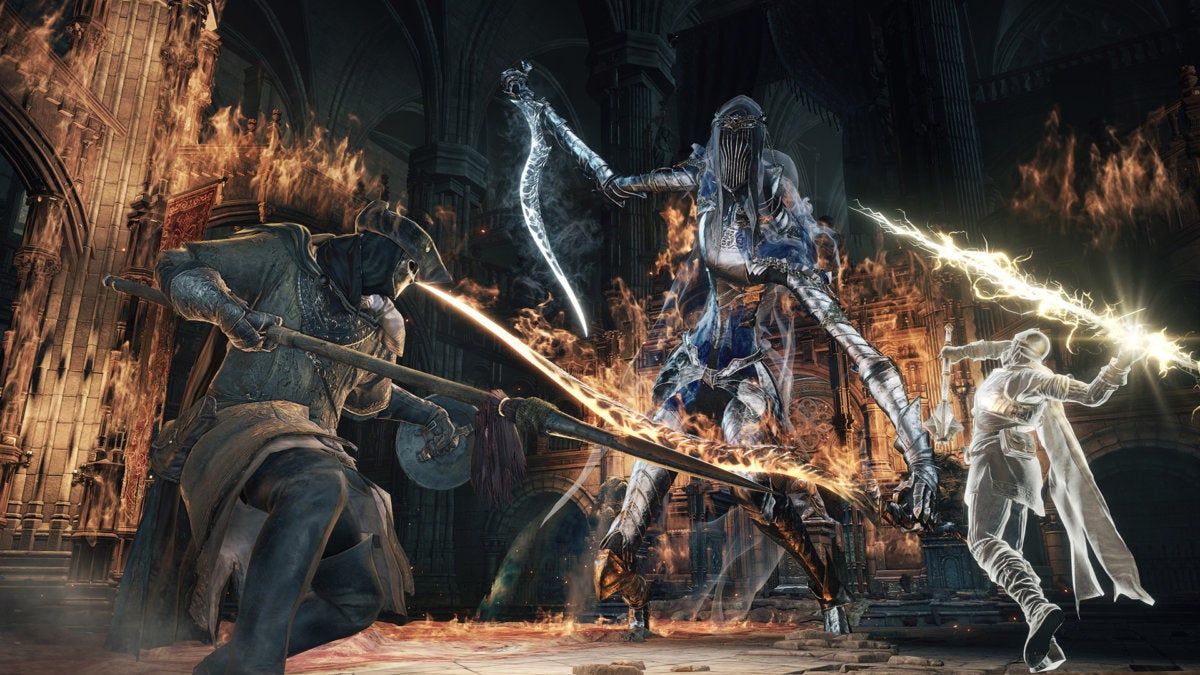 Dark Souls III
You either love the subtle lore and crunchy, skill-heavy gameplay of the Dark Souls series, or you absolutely loathe its difficulty and obscure storytelling techniques. If you're a lover and somehow haven't played Dark Souls III yet, it's on sale for $15 (75 percent off) during the Steam Winter Sale. Dark Souls II is going for just $10, too. And if you haven't given the games a whirl yet, those prices make it the perfect time to dive in.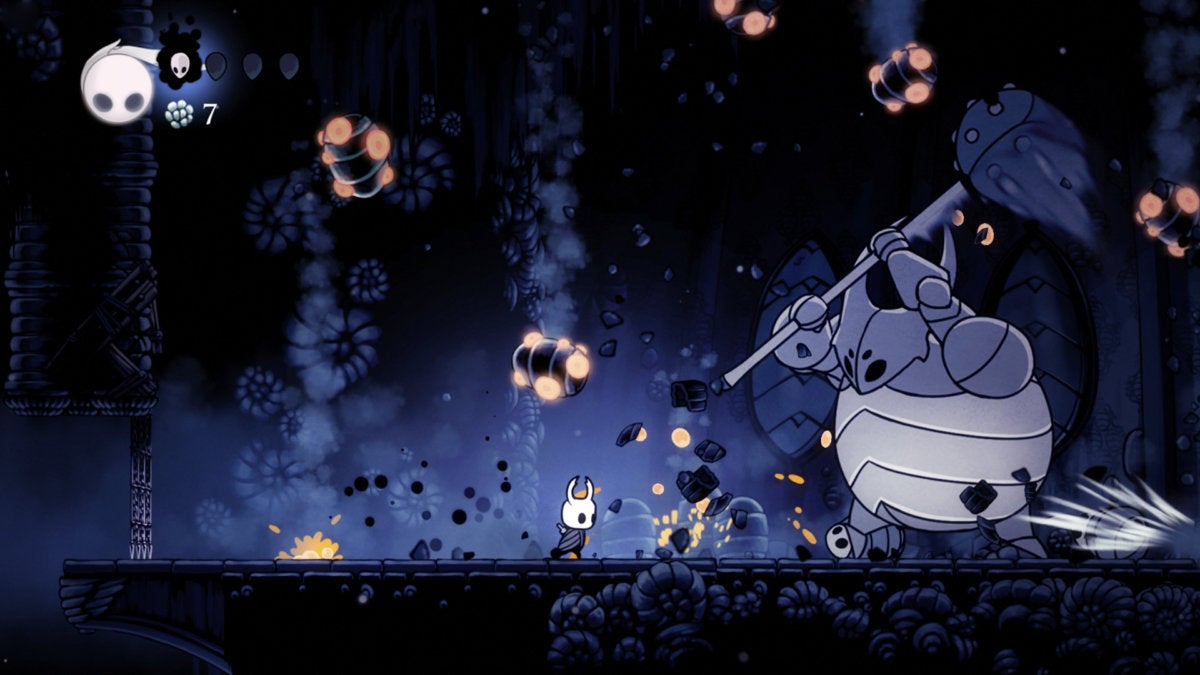 Hollow Knight
Hollow Knight ($9.34, 34 percent off) missed PCWorld's best games of 2017 list by the thinnest of hairs, and it would've cracked the best games of 2016 with ease. This game blends the best of Dark Souls with top-notch Metroidvania design. Tight platforming and combat, an inspiring soundtrack, gorgeous hand-drawn art—this game has it all.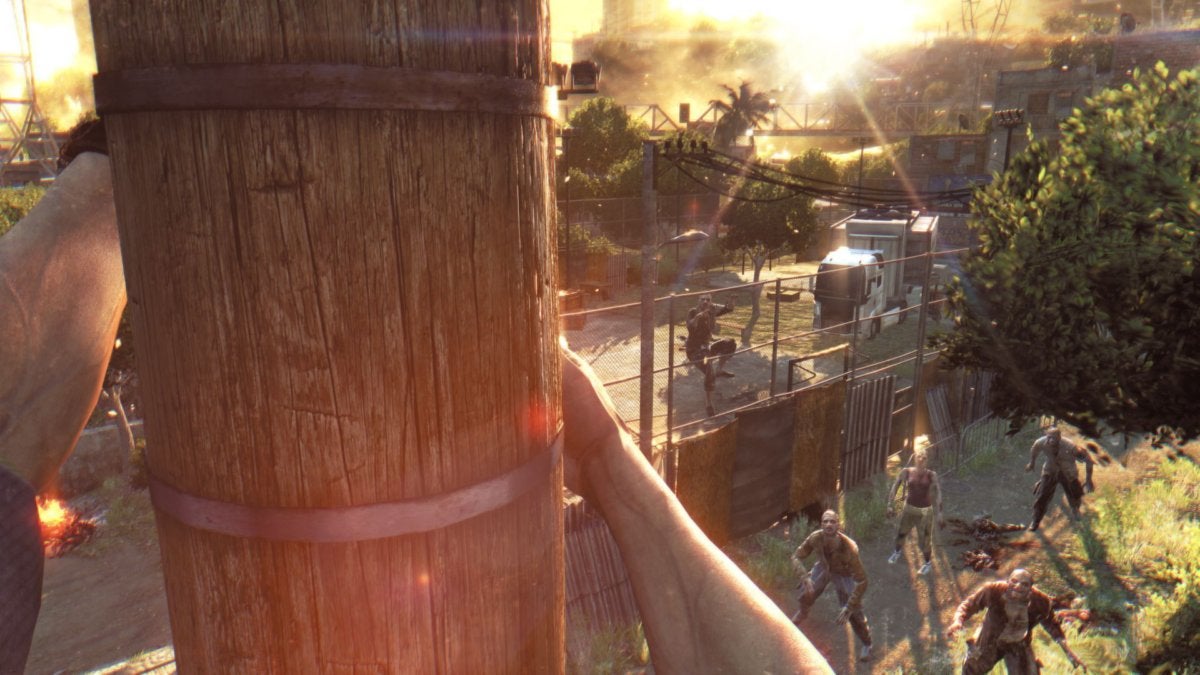 Dying Light: The Following – Enhanced Edition
The main character's voice actor sounds so bland and disinterested. Ugh. Fortunately, Dying Light's developers aren't. This flawed-but-criminally-underrated gem mixes an expansive open world with zombie hordes, exotic DIY weaponry, and freakin' parkour. It's even better than it sounds. Parts of the main quest can drag, but the moment-to-moment gameplay in the game is just plain fun—drop-kicking zombies, leaping from building to building, finding secret Super Mario homages, et cetera. The The Following expansion adds another massive area with a huge questline and a kick-ass dune buggy.
And it's even better with friends. Dying Light: The Following Enhanced Edition ($23.99, 60 percent off) supports up to four players in co-op.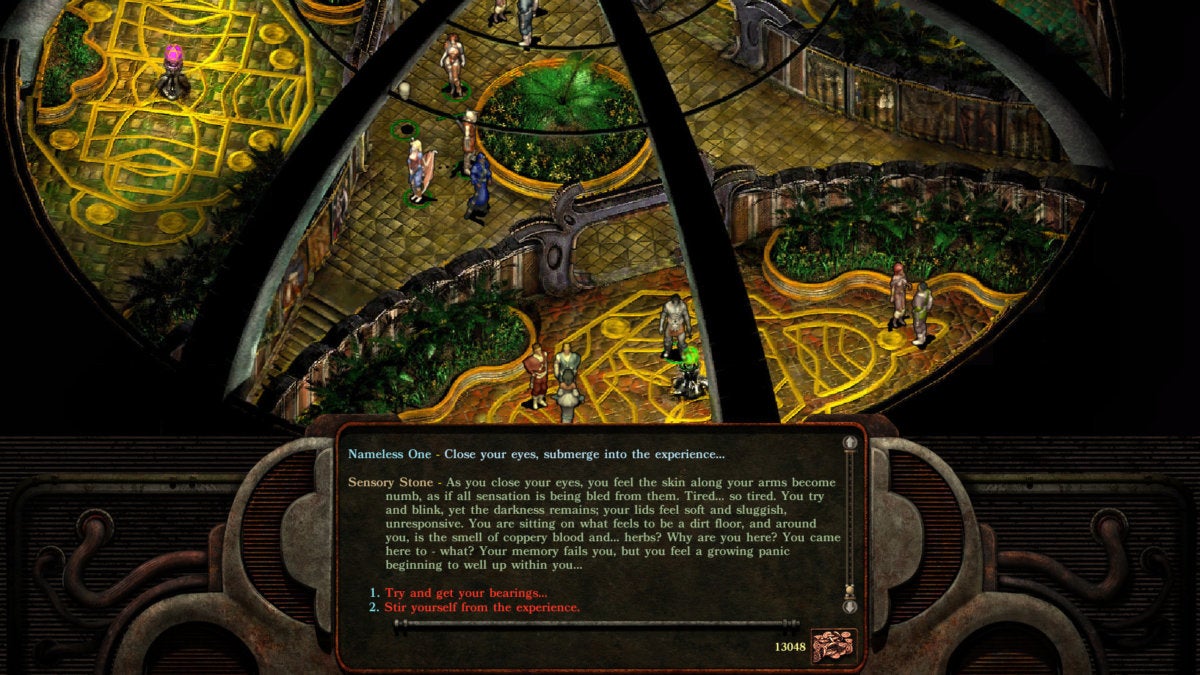 Planescape: Torment: Enhanced Edition
Planescape: Torment is the ur-CRPG, the classic that all others are judged by. Just this year my colleague Hayden Dingman said "It's a game/philosophical treatise/bizarre meditation on life and death that deserves to be played at least once by everyone"—and he's right. But this nearly 20-year-old gem didn't run so well on modern systems without extensive modding. At least until Planescape: Torment: Enhanced Edition ($6.79, 66 percent off) launched this year. Beamdog's remake is the definitive way to play Planescape.
Also worth checking out: Torment: Tides of Numenera. This spiritual successor to Planescape was created by veterans of the original game and cracked our list to the 10 best games of 2017. It's going for $22.49 (50 percent off) during the Steam sale.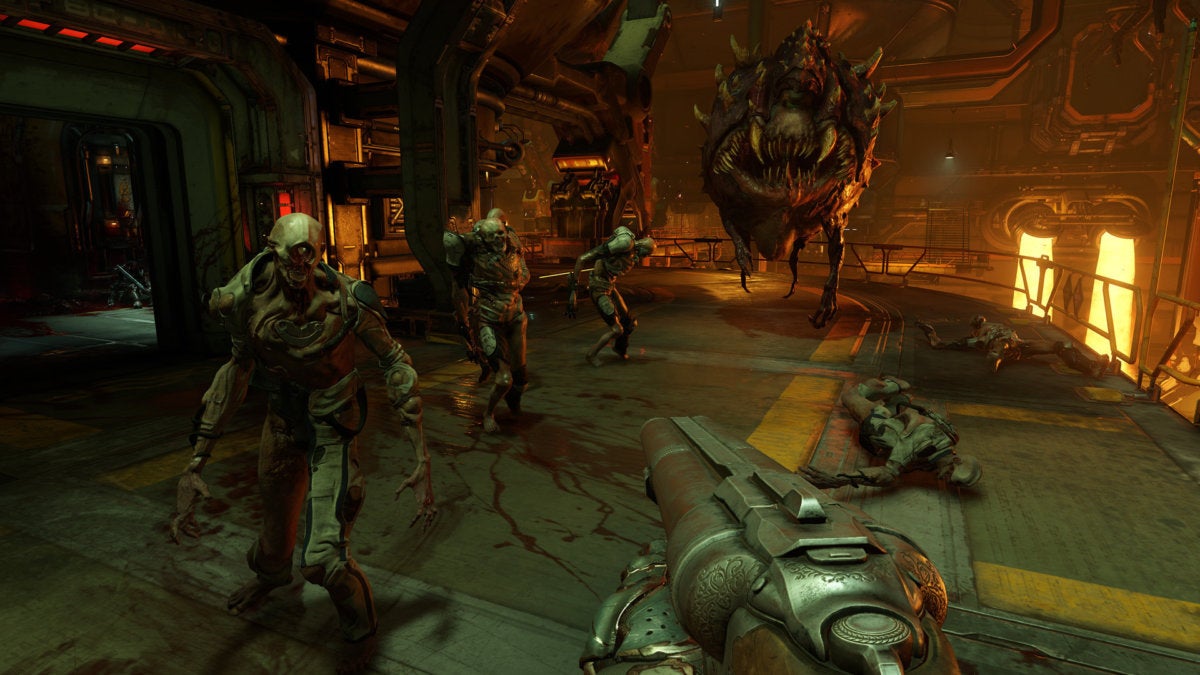 Doom
Ripping and tearing through the legions of Hell, Mick Gordon's ferocious soundtrack screaming in your ear throughout—2016's Doom reboot lives up to its namesake's legacy. This is one of the best shooters ever created. And it's a damned steal at $15 (50 percent off) during the Steam sale.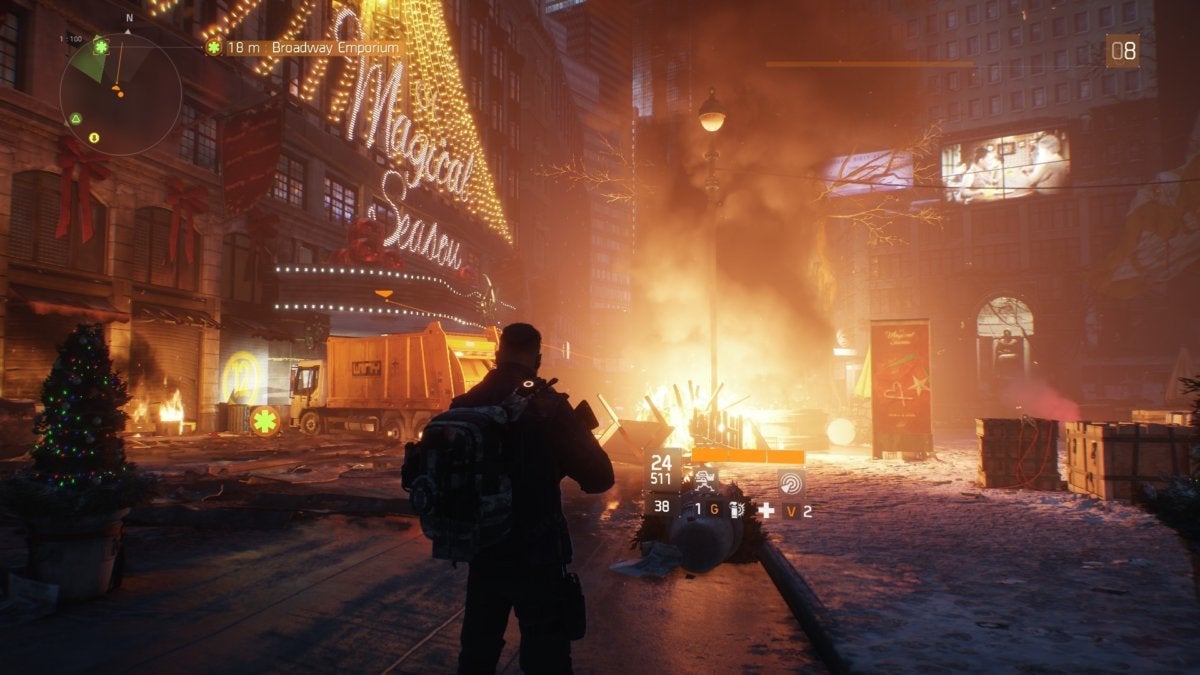 Tom Clancy's The Division
We weren't big fans of The Division when it launched in early 2016. The game looked beautiful and packed awe-inspiring atmosphere but it was plagued by bugs, ho-hum story-telling, and oh my god the grind. That wasn't the end of things in the games-as-a-service era we now live in, though. Slowly but surely, Massive Entertainment has addressed the game's issues with a barrage of updates and expansions over the past year and a half, culminating in the sweeping (and free) 1.8 update released just this month, with a massive new area to explore and new PvP and PvE game modes.
The Division still suffers from enemies that are overly bullet-spongey, but it's a damned good game now—and its Survival expansion is the best Battle Royale game outside of PlayerUnknown's Battlegrounds. At just $19.99 (60 percent off) during the Steam Winter Sale, it could be a perfect pick-me-up for players feeling burned out by Destiny 2.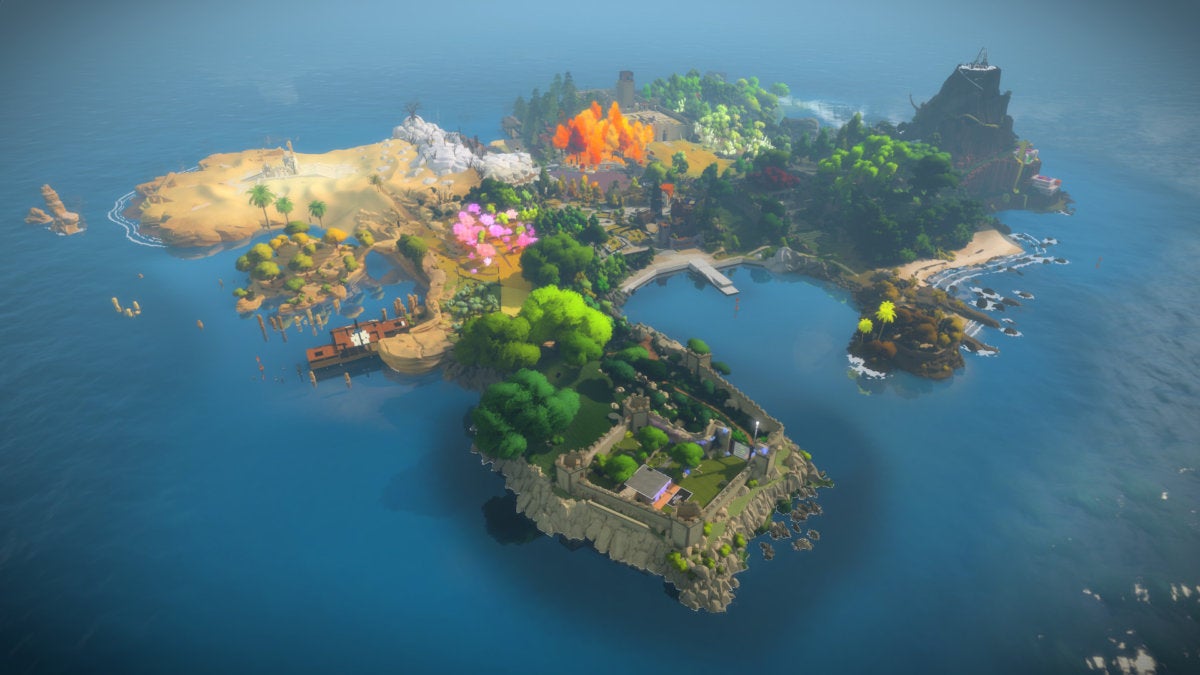 The Witness
It took eight years for Jonathan Blow to create his follow-up to Braid. It was worth it. The Witness ($15.99, 60 percent off) is a brilliant, gorgeous puzzle game. The entire point is to unlock an island's secrets, so we won't say much more, but you'll never look at a five-by-five grid the same way again.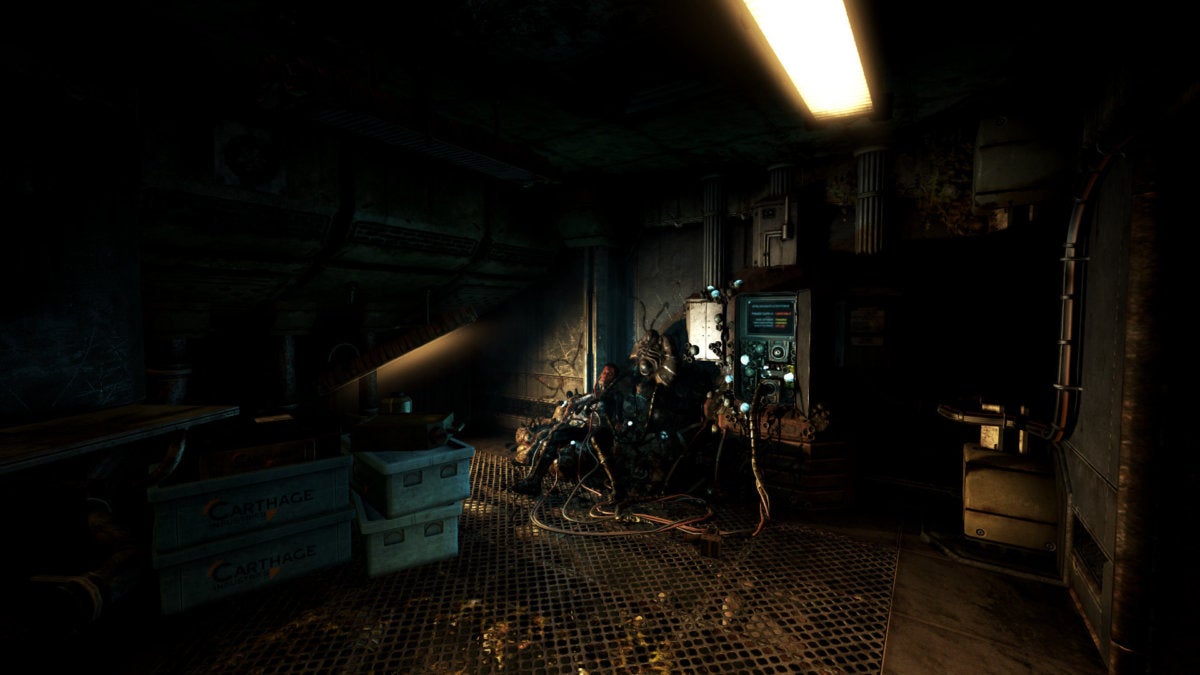 Soma
Soma earned a perfect 5 star rating from PCWorld when it released in 2015, easily cracking our top 10 games list that year. It's not a traditional horror tale, but Soma's excellent sci-fi story, strong sense of setting, and thematic consistency make this a thriller from start to finish. And get this: It's only $5.99 (80 percent off) during the Steam Winter Sale.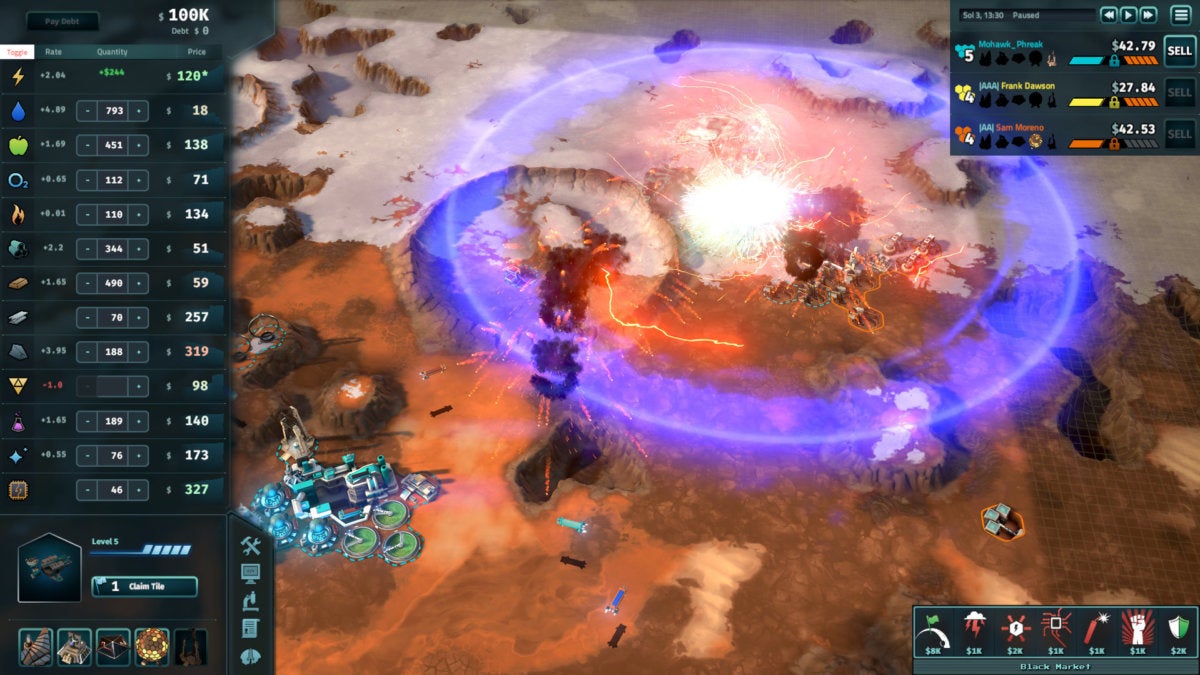 Offworld Trading Company
Offworld Trading Company ($9.99, 50 percent off) is a real-time strategy (RTS) game with a very interesting twist: Instead of slinging bullets, you're slinging stocks. You're in charge of a mining company battling for resources on Mars, to ship back to earth. As it turns out, economic warfare is surprisingly cutthroat—and compelling.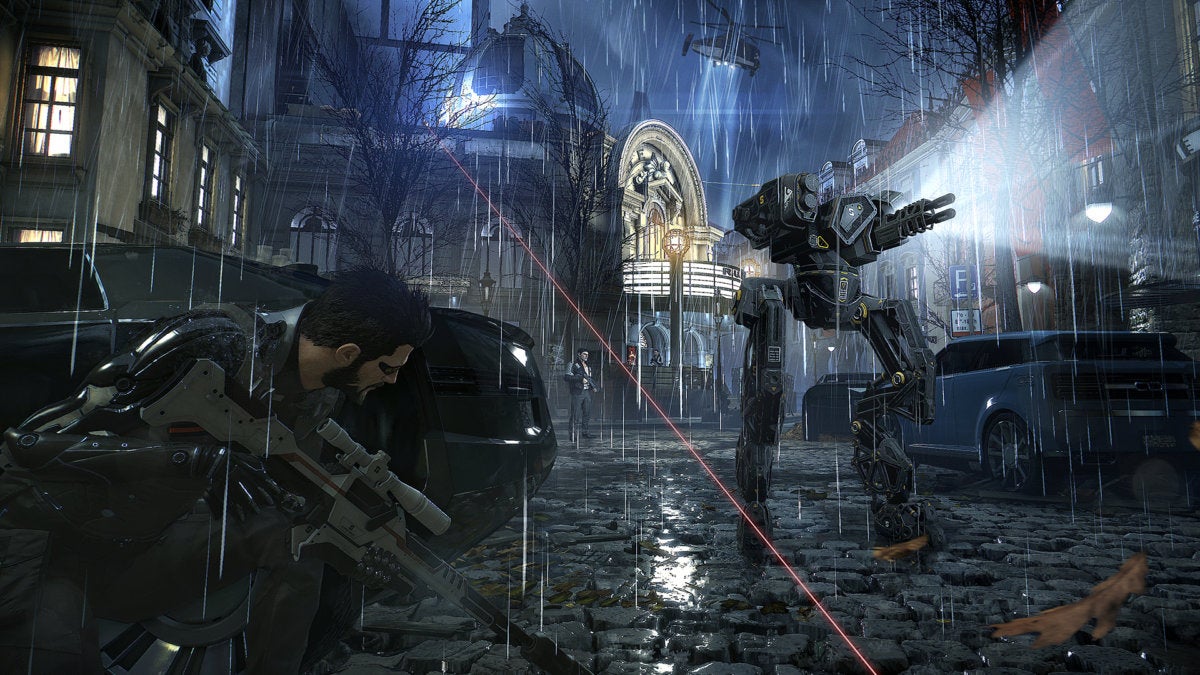 Deus Ex: Mankind Divided
Another heir to a legend, Deus Ex: Mankind Divided ($8.99, 85 percent off) isn't quite as polished as Prey and it ends all too abruptly, making it feel almost like half a game despite its 15 to 20 hour length. But don't let that dissuade you: As with all Deus Ex games the interwoven gameplay systems shine in Mankind Divided. It's a blast sneaking through vents, hacking computers, and quietly taking down a legion of enemies from the shadows while striving for that Pacifist achievement.
If you have any questions or need help we will be more than happy to help. You are welcome to join in our group PRESS HERE. Or contact our administrators. You can also find us on Facebook!